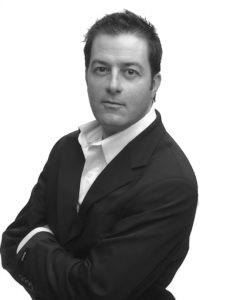 Brian Michael Lawrence
Brian Michael Lawrence is one of THE Baltimore style experts. After all, he was the longtime editor-in-chief at STYLE Magazine, which specialized in covering everything stylish around the Baltimore area. Brian also served as editorial director for the digital division at Sinclair Broadcasting, and creative director at Blue Sky Design. Currently, he oversees communications & marketing for the department of Tourism, Film & the Arts at Maryland's Commerce Department. 
In his bi-weekly column, you'll get to see what continues to pique this Baltimore style maven's interest, be it fabulous food, cool cocktails, or great looks he finds, both on people and in places. 
Chef David Thomas, who formerly operated Herb & Soul restaurant in Parkville, has a new venture downtown near City Hall. Named for a 19th-century African-American journalist and activist, Ida B's table serves what it calls modern soul food. It occupies a large space in a brick industrial building within a stone's throw of the elevated JFX overhead. Inside, there's a barroom to the left, and large dining room divided into two areas with a wrought-iron rail. Polished wood, industrial ductwork overhead, exposed brickwork and wood-textured drum shades for lighting, constitute the décor. There are also two adjoining spaces that can be used for private events. Dramatic, oversized artworks portraying prominent African-Americans - including actor Paul Robeson and the restaurant's namesake - adorn some of the walls. The menu contains Southern-style classics and modern takes on soul food....
Amidst the explosion of the Hampden restaurant scene in recent years, Holy Frijoles has been a longtime stalwart. Located smack-dab in the middle of the The Avenue, the informal joint serving dependable Mexican cuisine has been at it for a number of years. So last year, when a devastating fire closed the establishment, folks waited patiently for the reopening. It took just about a year, but the unveiling finally took place in late fall, as the restaurant/bar not only reopened in its former digs, but added a healthy addition as well. The main room looks pretty familiar, with the big main bar on the left… …and a scattering of high-top tables along the right wall. Bright, bold colors and lots of funky artwork define the space. Along the rear wall are several colorful vintage pinball machines. ).push({});