Bought in Baltimore – Backyard Brio
Catonsville resident Caitlin Kirby shows off her easy style that works for quarantine – and beyond! – in our "Bought in Baltimore" feature, where Baltimore area fashion fans show off favorite pieces they purchased at locally-owned shops.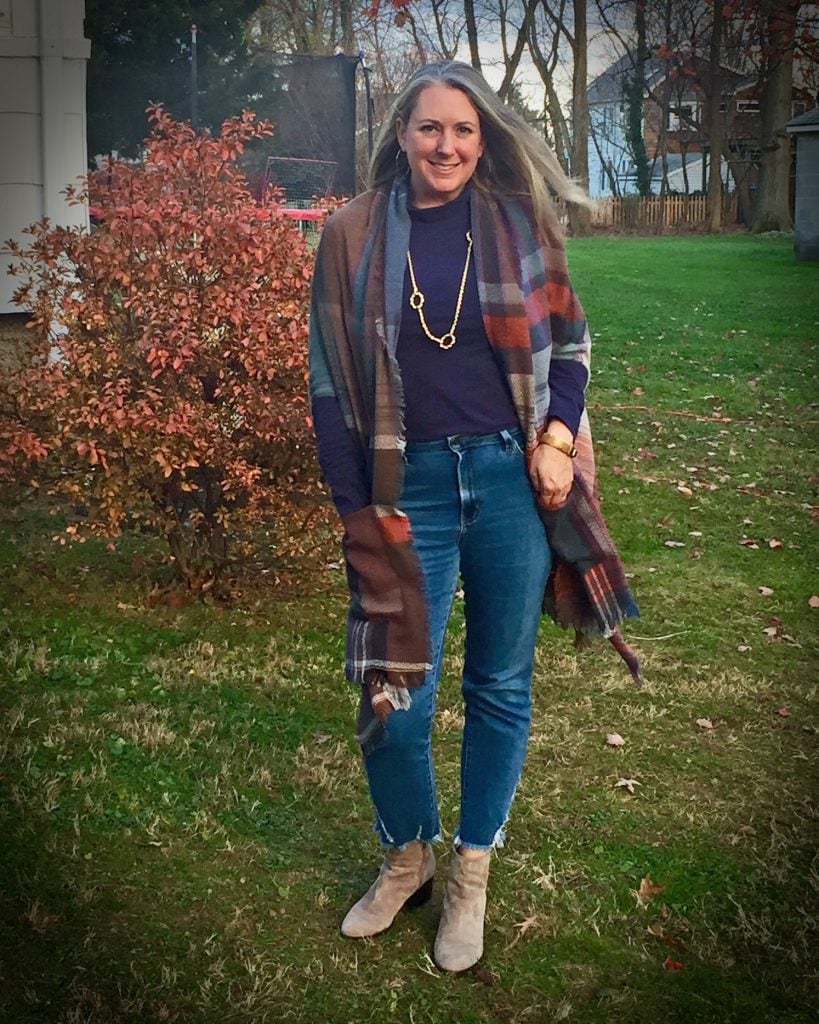 Caitlin Kirby
CKCQ Connections Owner
 
Jeans, Boots & Wrap from Poppy & Stella
Vintage Necklace & Bracelet from Objects Found

"This is a quarantine look straight out of my Catonsville backyard. My wrap, jeans and boots are all from Poppy and Stella, where I've shopped for years. My vintage necklace and bracelet are recent finds at Objects Found, my go-to destination for unique sparkle right off of Frederick Road in our town. 
I'm a small business lover turned small business social media and marketing consultant. As owner of CKCQ Connections, I work with small businesses and encourage everyone to 'do one small thing for small business each day.' 
I can safely say that shopping local for looks that I love is the best habit I have!"