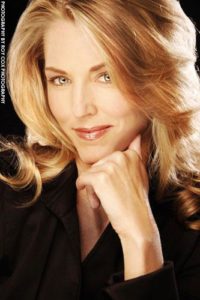 If anyone around Baltimore knows fashion from the inside out, it's Elena Russo.
Elena wasn't just a "working" model. She was a HARD working model; running from castings to shows to photo shoots to the gym. Elena worked countless runways and designer showrooms, and major magazine shoots, print and TV campaigns for the likes of Carolina Herrera, Calvin Klein, Donna Karan, Marie Claire, Head Sportswear and White House/Black Market. Her work took her to Milan, New York and many other East Coast markets before she settled down in Baltimore.
Now she's sharing more of what she's learned about beauty and fashion with you. Elena's ability to find the reality - rather than the fantasy - of fashion is evident in her shopping know-how. With a bi-weekly fashion column, she shares her local "Elena's LookBook," identifying trends you can find at local boutiques in and around Charm City to help you refresh and modernize your closet, and yourself!