Baltimore meets style.
Our style columns are hand-curated by local folks who each have an eye for Baltimore's stylish side. See what they see – fashionable folks, fashion & beauty finds in local shops, and stuff that puts the "style" in B-more's inimitable lifestyle.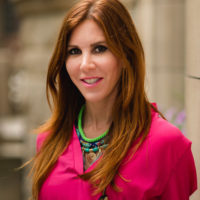 One look at Elizabeth Massing and you see her fabulous sense of style and artistic self-expression. She combines old and new, classic and trendy, luxurious items and vintage steals.  
"Fashion and what you wear should be a statement of who you are and how you feel. You shouldn't be scared to take risks. It should be fun and make you feel good, no matter your budget or fashion experience," she says. 
For Elizabeth, fashion is a way to tell her story.  
"I like my stories full of fun and excitement, history and romance, and - from time to time - a little drama. Bold fabrics give me a thrill. Couture makes me swoon. Daring pairings are a magnetic force I cannot overcome," says this B-more native. 
Elizabeth also loves to see the "stories" other people tell, which may come from her work in publishing and media as HR Director for The Agora Companies, where - she says - creativity and originality is always encouraged. 
Now, she'll be relaying some of those stories to us in her column, "The Haute Find."  
"It's about finding style on the street, in homes, and out-and-about. It's an adventure looking for textures, fabrics, and how people add layers of details and interest to their wardrobe." 
So, ramp it up, Baltimore. Maybe Elizabeth will be "telling" your story!
If anyone around Baltimore knows fashion from the inside out, it's Elena Russo.
Elena wasn't just a "working" model. She was a HARD working model; running from castings to shows to photo shoots to the gym. Elena worked countless runways and designer showrooms, and major magazine shoots, print and TV campaigns for the likes of Carolina Herrera, Calvin Klein, Donna Karan, Marie Claire, Head Sportswear and White House/Black Market. Her work took her to Milan, New York and many other East Coast markets before she settled down in Baltimore.
Now she's sharing more of what she's learned about beauty and fashion with you. Elena's ability to find the reality - rather than the fantasy - of fashion is evident in her shopping know-how. With a bi-weekly fashion column, she shares her local "Elena's LookBook," identifying trends you can find at local boutiques in and around Charm City to help you refresh and modernize your closet, and yourself!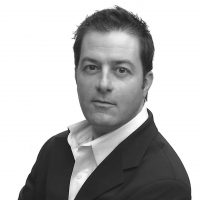 Brian Michael Lawrence is one of THE Baltimore style experts. After all, he was the longtime editor-in-chief at STYLE Magazine, which specialized in covering everything stylish around the Baltimore area. Brian also served as editorial director for the digital division at Sinclair Broadcasting, and creative director at Blue Sky Design. Currently, he oversees communications & marketing for the department of Tourism, Film & the Arts at Maryland's Commerce Department. 
In his bi-weekly column, you'll get to see what continues to pique this Baltimore style maven's interest, be it fabulous food, cool cocktails, or great looks he finds, both on people and in places. 
Owen Michael O'Donnell is a 16-year cosmetic veteran based proudly in Baltimore. The busy makeup artist has worked everywhere from Saks Fifth Avenue to Sephora (as a manager), as well as several salon/spa chains. His work has been featured in magazines such as Elle, Cosmo, Girl's Life, Baltimore Style, Health, Self, Baltimore Mag, as well as many commercials and fashion events. Owen is a regular fixture on Baltimore TV news, both on-camera and behind the scenes. He also guest teaches at local beauty schools and heads up a cosmetics program for cancer patients at a local hospital.
The native Baltimorean has always thought of the city and its environs as a series of unique villages - each with its own panache and memorable characters. He's always struck by how much style there is and frustrated with just how easy it is to miss if you don't know where to look.
Owen will be using his highly trained eye to focus on some of the latest fashion and beauty trends that he spots around town (and maybe even giving us the skinny on how to achieve those looks ourselves!)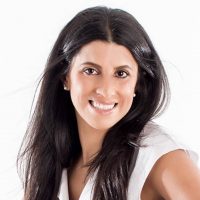 Anyone who knows Veida McCampbell will tell you that she knows how to dress. Whether she's going to a meeting, heading to a workout or en route to a party, she's always turned out perfectly for the occasion.
 
Veida looks at personal style as an opportunity to make a statement about yourself without having to speak a single word.
 
"Someone's impression of you is often determined by what you are wearing. Why not make it a good one?" she says.
 
It's one thing to be able to style yourself. It's another to be able to help others that way. Veida has mastered the art of both. Before she started her marketing consulting business, Veida worked as a television producer in LA. As a producer, part of her job was - you guessed it – helping style the on-camera talent. 
 
Working in the entertainment industry gave her exposure and access to leading designers and stylists, which further boosted her fashion education. With Veida back in Baltimore and now the go-to fashion advisor for many of her friends, we've asked her to share her knowledge and skill with us. In her bi-weekly column, "What To Wear," Veida will rely on Baltimore area shops to both put together outfits she suggests for upcoming Baltimore events, and to answer some of your style questions.